References
Commercialization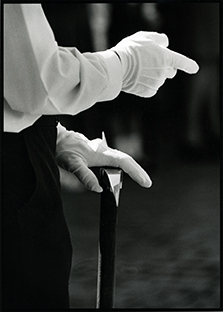 Viragem Lab
is a specialized laboratory that meets the requirements and the individual preferences of the authors, whether professional, amateur or students.
In Portugal, we have worked for Institutions and Galleries as Cultural Center of Belém, CCC-Centro Cultural de Cascais, CAV-Centro de Artes Visuais Encontros de Coimbra, Centro de Arte Moderna (Gulbenkian), Encontros de Braga, Fundação Cupertino de Miranda (Retrospective of unpublished photographs by Fernando Lemos, from original negatives), Serralves Museum, 9Arte, Baginski, Luís Serpa, Lisbon 20, Module, Pente 10.
Abroad, a number of works have already been exhibited, notably in Canada, Spain, Greece and Germany.
Some clients and relevant photographic sites can be found in
Links
.
We highlight the following authors:
| | | |
| --- | --- | --- |
| Adriano Miranda | Alexandre Almeida | Albano da Silva Pereira |
| Álvaro Manso | António Barreto | Augusto Brázio |
| Bruno Santos | Carlos Afonso Dias | Fernando Lemos |
| Hugo Canoilas | Inês Gonçalves | João Fazenda |
| João Mariano | Jorge Molder | José Luís Neto |
| José Maria Pimentel | Gonzalo Benard | Rosa Nunes |
| Luís Ramos | Luís Rocha | Luís Serpa |
| Malato de Sousa | Manuel Luís Cochofel | Maria Bourbou |
| | | |
| | | |
| Rui Abreu | | |
| | | |
| | | |